The JCCGW community extends beyond the building doors. Use your Center to its full potential and save with these exciting Center and Member perks. Perks are just one more way the Center fits into your life every day. Taking advantage of these perks also benefits the JCCGW!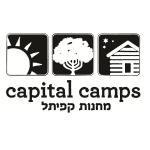 Capital Camps
Capital Camps, the official overnight camp of the JCC, is thrilled to offer a special JCC Member Discount for our Yotair (Rookie Camp) Program for only $180 (reduced from $400). This intimate program offers children an opportunity to sample the wide variety of daily activities we offer at camp, including sports, arts & crafts, swimming, ropes course, drama, and much more.  Yotair is a fabulous introduction to Jewish overnight camp for first-time campers.  Our campers return home with great friendships and memories, strong self-confidence, and a passion for Jewish life.
For more information, visit us at www.capitalcamps.org.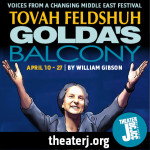 "Golda's Balcony" at the DCJCC
Take advantage of a special offer to see Tovah Feldshuh in "Golda's Balcony" by William Gibson, April 10 – 27, 2014 at Theater J (Washington DC JCC). JCCGW members save 25% on tickets by entering the code "JCCGW" at checkout.
Click here for tickets.
Viridian – Save on Energy!


Save on your PEPCO or BGE electric bill and reduce your carbon footprint. Go to www.viridian.com/jccgw and you'll start saving on your electric bill. It's easy!
Type in your name exactly as it appears on your bill

Enter in your PEPCO or BGE account number

Choose "20% renewable energy"

The JCCGW will receive $2 per month for every subscriber!
Washington Consumers' CHECKBOOK


Consumers' CHECKBOOK provides consumers information to help them get high quality services and products at the best possible prices. JCCGW members and guests get a 2 year subscription for only $25, a savings of 52% off of the cover price!
Washington Jewish Week


Discounted 12-month subscriptions are available to JCCGW members for a special rate of $45. You will also receive a FREE copy of the Guide to Jewish Life and full access the Washington Jewish Week. The JCCGW will benefit by receiving $5 when you subscribe!
For more information, questions or concerns, please contact the individual vendors directly.