About Our Facilities
With over 40,000 square feet, two pools, and state-of-the-art equipment, the Weinberg Health & Fitness Center is one of the premier fitness clubs in the Greater Washington area.
Fitness & Wellness Programs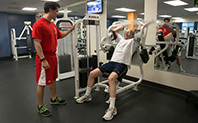 From one-on-one personal training to specialty TRX Suspension, the JCCGW offers a variety of personal training options, all designed to help meet your needs and goals.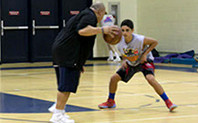 Whether you're new to the game or a seasoned athlete, the Center has programs for all ages to stay active, get fit, and explore new hobbies.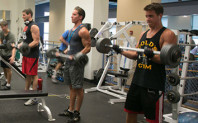 From on-site massage and physical therapy to proactive senior health education, the JCCGW is proud to offer members of all ages a number of ongoing wellness programs and activities that strengthen both body and mind.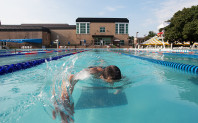 Ideal for exercise and relaxation, individuals and families, the JCCGW boasts two large pools (indoor and outdoor), a children's wading pool, and comprehensive swim classes, clubs, and clinics for all ages, abilities, and skill levels.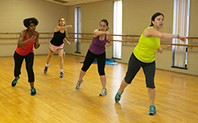 Led by certified instructors and designed to boost endurance, strength, and motivation, the Center offers daily group fitness classes for all interests and skill levels.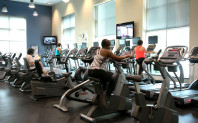 Fitness isn't just for adults! The JCCGW offers two children's play gyms, both designed for safe, high-energy recreation.