The Bender-Dosik Parenting Center makeover is complete!
We did a total overhaul of the space – both in function and in style. The new and improved Parenting Center now features new play areas, a cozy reading corner and a nursing lounge.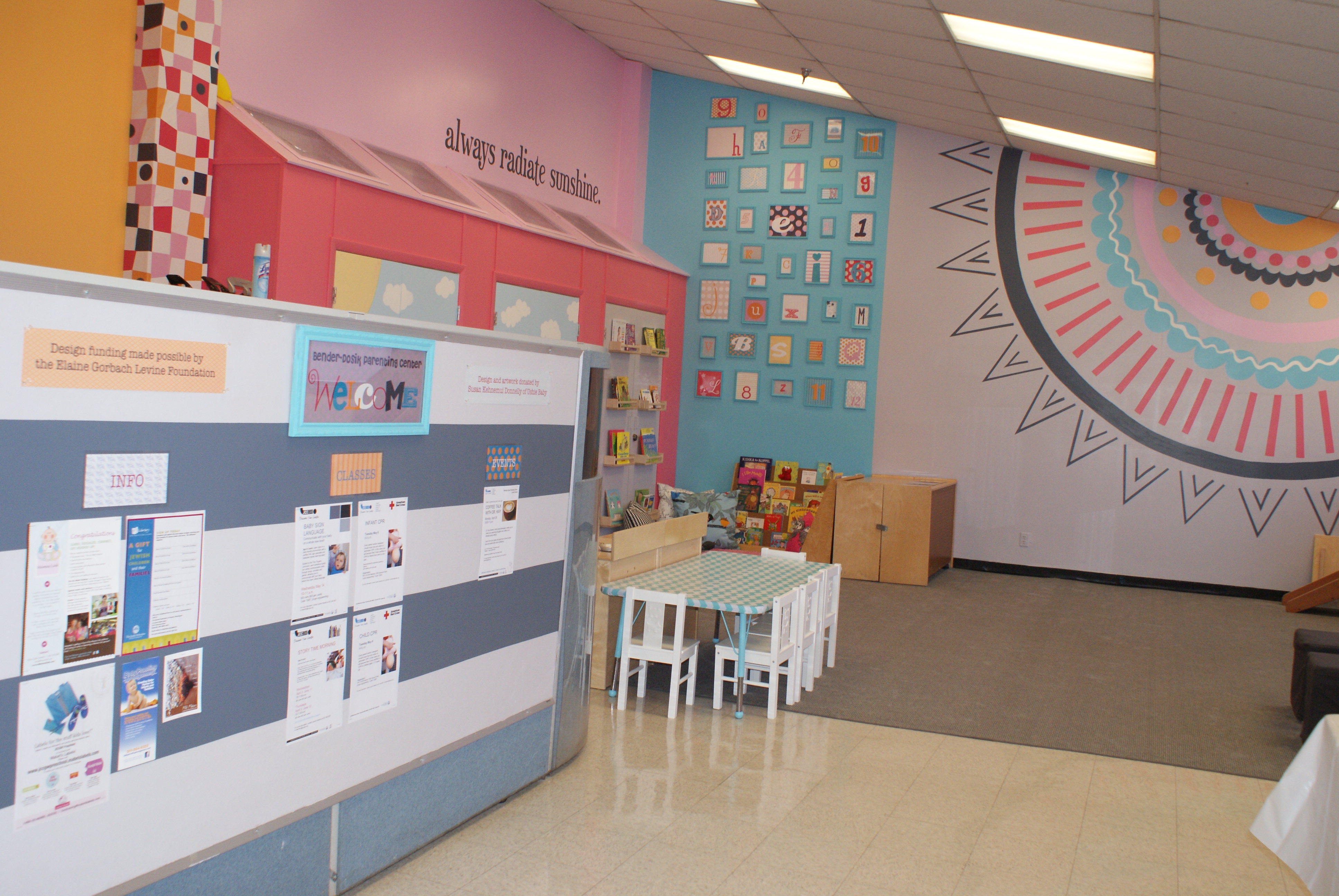 This renovation project was made possible by the Elaine Gorbach Levine Charitable Foundation.
Bond with your little ones in a nurturing and hands-on environment and connect with new families at the Bender-Dosik Parenting Center!
Our parenting center provides activities, classes and educational opportunities for the whole family. Celebrate Jewish holidays, cultivate essential developmental skills, create play-filled memories, and much more in a warm, welcoming community.
Events and activities include:
| | | |
| --- | --- | --- |
| Jewish holiday celebrations | | Story time |
| Playgroups | | First-time parent education |
| Music classes | | And much more! |
Parenting curriculum includes formal classes, lectures, discussion and support groups, as well as comprehensive parenting resources and referral materials.
All Are Welcome
The JCCGW embraces and welcomes the diversity of our community and encourages everyone to seek meaning and fulfillment by participating in our rich programming inspired by our Jewish heritage.
We open our doors to everyone, including people of all backgrounds, religions, abilities and sexual orientations, and interfaith couples and families.
Inclusion permeates our Center. Inclusion is belonging.
Classes & Programs
Classes & Programs Connect with new families and bond with your little one in a nurturing and hands-on environment. The Parenting Center supports your young and growing family with fun and diverse programs. Spark interest, stimulate creativity, and enhance development through a variety of classes designed for infants, toddlers and parents.
Workshops and Parent Education
Parent and Community Education
First-time moms with babies 2 weeks-5 months. Parent And Community Education (P.A.C.E) is a special group that meets for eight two-hour sessions to discuss a variety of topics including eating, sleeping, crying, attachment, disposition and play. Time is also set aside for members to share experiences, ask questions and express concerns.
Questions about the Bender-Dosik Parenting Center? Contact us!
The center is made possible by grants from the Bender Foundation and The Jewish Federation of Greater Washington.