CHILDHOOD EDUCATION & PARENTING CENTER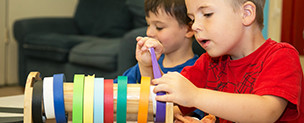 Through flexible 10 and 12-month programs, the JCCGW Preschool challenges, enlightens, and broadens children's horizons in a safe, supportive, Jewish setting. Apply Now!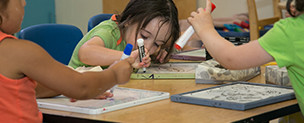 Literacy, math, social studies, and science are integrated through play and topic studies, and learning opportunities happen everywhere, from the classroom to the playground. Apply Now!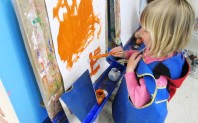 From enrichment classes in art, science, and cooking to childcare on school out days and extended day programs, the JCCGW Preschool keeps children engaged and thinking all day long.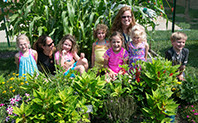 Active, fun, and educational, the Center offers an Early Childhood Education (ECE) Summer Program for children enrolled in our 10-month preschool program.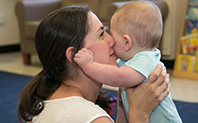 Activities, classes, and educational workshops abound in our Parenting Center. Celebrate Jewish holidays, cultivate essential developmental skills, and create play-filled memories.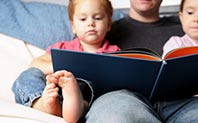 The PJ Library (that's "PJ" as in "pajamas") provides families raising Jewish children 6 months to 8 years old with FREE Jewish books and music each month! Grab your PJs and get reading!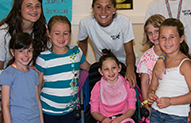 The JCCGW is committed to incorporating children with special needs throughout our programming and facilities, boosting confidence, self-esteem, and social skills through interactive play, group learning, and daily socializing.