arts alive – New Program for fall 2014
Arts Alive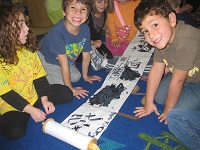 Arts Alive is an interactive, Jewish educational experience that will foster positive Jewish identity, nurture a love for Jewish life and learning, and inspire a passion for the arts from a young age. Our arts-inspired, experiential program will facilitate imagination, expression, and creativity, in a dynamic, hands-on, multi-disciplined Jewish learning environment. Children will have a multitude of opportunities to explore Jewish holidays, culture, values, language, history and traditions in a warm and nurturing environment, through art, music, dance, movement, drama, storytelling, cooking, and more. Opportunities for parent and family involvement will complement the program, foster relationships and build community.
Click here for the flyer! For more information, please contact Tracey Dorfmann at 301.348.3712 or artsalive@jccgw.org.
Art
Art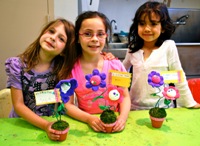 With two well-equipped mixed media studios and one ceramics studio, the JCCGW offers innovative art classes and workshops for all ages and levels of ability, including ceramics, drawing, painting, usable crafts, puppetry and much more. Visiting artists also offer festive arts workshops based on major Jewish festivals and holidays throughout the year.
Contact Bunnye Levey at 301-348-3777 or blevey@jccgw.org to learn more.
Dance
Dance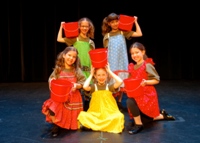 Dance abounds at the JCCGW, with comprehensive children's dance classes in ballet, tap, jazz, hip-hop, and more. Youth can also experience the excitement of being part of a dance troupe with the Center's audition-based dance groups.
Contact Bunnye Levey at 301-348-3777 or blevey@jccgw.org to learn more.
Music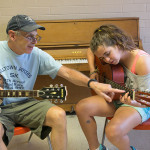 MusicThe JCCGW School of Music offers innovative classes for youth—including an introduction to DJ'ing, Glee Club, and Rock Band Coaching (provided by our partner Bach To Rock), plus Percussion Ensemble—that foster a lifelong appreciation of music.
Contact Janet Getz at 301-348-3779 or jgetz@jccgw.org to learn more.
Private Instruction
Age 5+. Saturday – Thursday. No specific start date required. Private music lessons are also offered in Hebrew for guitar and in Korean for piano. Times to be arranged; registration not accepted without prior approval of the Music Director. Online registration is NOT available for Private Music Lessons. Please contact Janet Getz directly at 301-348-3779 or jgetz@jccgw.org.
Piano
Guitar (acoustic, electric, bass)
Percussion (drums and more)
Voice
Woodwinds (flute, clarinet, oboe, bassoon, saxophone)
Strings (violin, viola, cello)
Brass (trumpet, trombone)
Click here for music lesson rates.