2015-2016 SEASON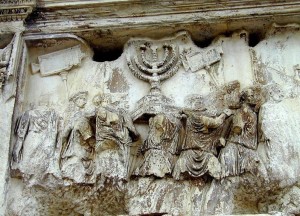 The Biblical Archaeology Forum (BAF) is going on a tour – during its 2015-2016 lecture season. Come and enjoy ten notable scholars giving illustrated talks on various "Lands of the Bible." You will be transported to the ancient lands of Israel, Egypt, Rome, Turkey, Cyprus, Crete and more.
Now in its third decade, BAF presents a series of scholarly lectures on the latest archaeological research findings and related fields such as history, art and texts of ancient times. Reservations are not required. Fees per lecture are: $5 – Residents of CES Life Communities, high school students and co-sponsors; $8 – BASONOVA & JCCGW members, and; $10 – the general public. For more information, please contact BAF.JCCGW@gmail.com.
Click here to subscribe to the BAF 2015-2016 lecture season.
2015-2016 LECTURES
Tuesday, October 20, 2015 • 8:00 pm • JCCGW Theatre
David Rohl | Archaeologist, Egyptologist and Author
Eric Cline | George Washington University
Betsy Bryan | Johns Hopkins University
English Egyptologist and best-selling author, David Rohl, presents the latest findings from Goshen in Egypt's eastern delta that he believes confirm the Exodus tradition. The dating of this archaeological evidence is two-hundred years earlier than the reign of Ramesses II; his reign is the time when most scholars place the Exodus story, yet is a period when no evidence for Exodus has been found. This absence of evidence in support of the Ramesses Exodus Theory has led many scholars and some influential rabbis, unfairly in Rohl's view, to reject the Exodus tradition as genuine history.
Following Rohl's illustrated presentation, archaeologist Eric Cline of George Washington University and Egyptologist Betsy Bryan of Johns Hopkins University will offer their critiques of Rohl's findings and interpretations and suggest whether or not Rohl's theory should impact the historicity of the Exodus story. Sparks may fly! Click here to view the event.
Wednesday, November 18, 2015 • 8 p.m. • JCCGW
Maryl Genscheimer | University of Maryland
When Mt. Vesuvius erupted in 79 CE, Roman cities along the Bay of Naples, such as Pompeii and Herculaneum, were completely buried by volcanic debris. Elite retreats for leisure, such as the stunning seaside villas at Oplontis and Stabiae, were also destroyed – buried under a deep blanket of lapillus and ash. New excavations are underway, and this illustrated lecture will rediscover these lost villas on the Bay of Naples to better understand the infrastructure and daily life of these ancient spaces. Particular emphasis will be paid to their luxurious decoration in all art media, a survey of which will contextualize these villas within their regional, cultural, and sociopolitical landscape. Click here to view the event.
Wednesday, December 9, 2015 • 8:00 pm • JCCGW
Emily Anderson | Johns Hopkins University
Caphtor is the name biblical writers gave to Crete (Deuteronomy, Genesis, Jeremiah, Amos). These ancients believed the Philistines' roots were in Crete; earlier than the Philistines was Crete's Minoan civilization, Europe's first great Bronze Age society. Crete hosts magnificent palaces, including the labyrinth at Knossos, and Minoan art and traditions profoundly influenced the Mediterranean world.
The language of Minoan Crete is unknown, and their scripts, such as Linear A, have eluded translation since Sir Arthur Evans first excavated in Crete in 1900.
Named after the mythological King Minos, Crete's Minoan landscape serves as the setting for countless legends, including the birthplace of Zeus, the labyrinth where Theseus killed the Minotaur and the prison that Daedalus and Icarus fled with their ill-fated wings.
How did Minoan society rise from small isolated farms to state-level palatial society with "international" prominence? Professor Anderson's detailed exploration of the uniqueness and trajectory of Minoan Crete within the eastern Mediterranean will focus on the role of trade and exchange, seafaring, craft, politics, art and religion, and how these were all entwined. Click here to view the event.
Wednesday, January 6, 2016 • 8 p.m. • JCCGW
Marian Feldman | Johns Hopkins University
Ancient Mesopotamians regarded crafted representations of divine and human figures as having a life-force such as humans possess. These images were "born" through ritual activities, "lived" through both nurturing and tumultuous encounters, and "died" in a variety of ways. Through marks made on the objects themselves and relevant textual evidence, this illustrated lecture will trace the milestones of some of these objects. For example, statues of worshippers set up in temples carry inscriptions exhorting the figure to pray continuously. Given such significance, it is no wonder the figures received careful burial at the end of their "life" or were violently smashed when their temples were destroyed by invaders. The "life" stories of two ancient Mesopotamian objects in particular will be followed: that of the victory stele of the Akkadian ruler Naram-Sin (c. 2350 BCE) and a life-size copper head of a ruler from the same period. Their stories can be traced from the third millennium BCE up to recent events in Iraq, including the 2003 looting of the Baghdad Museum and, indirectly, the current threat to cultural property in Iraq and Syria. Click here to view the event.
Sunday, February 21, 2016 • 7:30 pm • B'nai Israel Congregation
Andrea Berlin | Boston University
What is the real story behind the Jewish Revolt against Rome? Why would a small population without military capabilities or political allies dare to challenge a ruling power of such might?
New archaeological evidence illuminates this epochal event. The seeds of the Revolt go back two generations earlier, to the lifetime of Herod the Great and his lavish lifestyle. Some Jews adopted this newly fashionable culture of wealth; others reacted strongly against it. In her illustrated lecture, Dr. Berlin will present material evidence of the king's architectural bravado – and discuss its role in the eventual catastrophe. Click here to view the event.
Wednesday, March 16, 2016 • 8 p.m. • JCCGW
Christopher Tuttle | Council of American Overseas Research Centers
Petra, "the rose red city half as old as time," has captured our imaginations since it was re-identified in 1812. Millions of people have visited this ancient city in Jordan during the last two centuries and marveled at the iconic rock-carved monuments such as the 'Treasury' (al-Khazneh) and the 'Monastery' (ad-Deir). But what do we really know about this ancient capital city, the Nabataean people who built it, and the diverse peoples who have engaged with it through time? What roles has the city played in our history, imaginations, and the Jewish, Christian and Muslim faiths? This presentation will lead you on a journey into Petra and its history in order to explore some of these larger questions through the lenses provided by 200 hundred years of scholarship. Click here to view the event.
Excavations at Idalion, Cyprus: Crossing Cultures in the Eastern Mediterranean
Wednesday, April 6, 2016 • 8:00 pm • JCCGW Theatre
Ann-Marie Knoblauch | Virginia Tech University
Co-Sponsored by the Hellenic Society Prometheas
Cyprus was an important trade center and cultural 'crossroad' in antiquity, controlled and influenced in different periods by the Mycenaean civilization, the sea-faring Phoenicians and Philistines of the Bible, Archaic Greece, the Persians in Mesopotamia, Egypt, the Roman Empire, and even Christian Byzantium.
The ancient site of Idalion is fortuitously situated near the copper-rich mountains of Cyprus and the harbors of the coast. This prime location led to the site's prominence in the economic, political and religious activity on the island, many aspects of which have been revealed through 150 years of excavations. This illustrated lecture provides a brief history of the site of Idalion, with a focus on current excavations. There will be a more in-depth look at what made this site such a rich international center as well as an important locus for religious activities, especially for Greek sanctuaries. Click here to view the event.
Wednesday, May 4, 2016  • 8:00 pm • JCCGW Theatre
Billie Jean Collins | Emory University
Co-Sponsored by the American Friends of Turkey
At about the same time that David and Solomon were establishing the kingdom of Israel, to the north a number of small city kingdoms were persevering in the aftermath of the catastrophic collapse of the Late Bronze Age empires. We call them "Neo-Hittites" in acknowledgment of their material, cultural, and linguistic connections with the great Late Bronze Age empire of the Hittites that was perhaps the biggest victim of the catastrophe. This illustrated talk will discuss the nature and extent of the Hittite imperial presence in Turkey and Syria at the end of the Bronze Age and survey the new data resulting from recent excavations in several "Neo-Hittite" centers of the Iron Age that are shedding light on what was once considered a "dark age." What can the evidence tell us about continuity between the Late Bronze period and the Iron Age? And how are these cities connected to the Hittites mentioned in the Bible, including Uriah, King David's trusted officer? Click here to view the event.