2014-2015 SEASON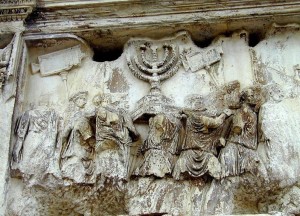 The Biblical Archaeology Forum (BAF) is going to war – during its 2014-2015 lecture season. Come and enjoy eight notable scholars giving illustrated talks on ancient conflicts: battles between God and Satan, Carthaginians v Romans, Sea Peoples versus the civilized world at the end of the Bronze Age, Alexander the Great, the Jewish Revolt against Rome, Ammonites battling the Israelites, the Assyrians in Israel, and even notable royal assassinations.
Now in its third decade, BAF presents a series of scholarly lectures on the latest archaeological research findings and related fields such as history, art and texts of ancient times. Reservations are not required. Fees per lecture are: $5 – Residents of CES Life Communities, high school students and co-sponsors; $8 – BASONOVA & JCCGW members, and; $10 – the general public. For more information, please contact BAF.JCCGW@gmail.com.
Click here to subscribe to the BAF 2014-2015 lecture season.
Past lectures
Thursday, March 19 • 8 p.m. • JCCGW
Diane Cline | George Washington University
When Alexander the Great campaigned against the Great King of Persia Darius III, the land of Judah and Israel had to decide whether to resist and fight, or concede and win his appreciation. A deal was struck with Alexander and as a result Israel and Judah did not suffer his aggression.  After Alexander died in 323 BCE, two of his generals split up the Middle East; the Ptolemies ruled in Egypt and the Seleucids ruled in Syria. Unfortunately, the border between the two kingdoms ran right through the Holy Land and was constantly contested: between 319 and 302 BCE, Jerusalem changed hands seven times. This lecture explores the relations between the Greeks and Jews during the Hellenistic period, from the time that Alexander conquered the region in 332 BCE until independence was won in 141 BCE. Click here to view this event.
Wednesday, September 17 • 8 p.m. • JCCGW 
Ian Boxall | Catholic University
The Book of Revelation is dominated by conflict. At its heart is the battle between God (and his Messiah) and Satan, visualized as a dragon. Dr. Boxall will explore how its author, an anti-Roman Jewish prophet and follower of Jesus who wrote in the second half of the first century CE, reworked ancient myths and their use by early Roman emperors, in the light of the biblical tradition. In particular, he will consider how inscriptional evidence from the Aegean island of Patmos, the author's location, illuminates Revelation's description of this cosmic struggle. Click here to view this event.
Thursday, October 23 • 8 p.m. • JCCGW
Linda Meiberg | University of Pennsylvania
The expansionist policies of the Romans on the Italic peninsula and the Carthaginians in the central Mediterranean culminated in the year 218 BCE in what came to be known as the Second Punic War. The Romans, however, regarded this seventeen year engagement as the War Against Hannibal, since it was the sheer determination and audacity of this brilliant general that lead to a slew of defeats at the hands of the Carthaginians.
In this lecture, Dr. Meiberg will discuss Hannibal's campaign against Rome and examine specific tactical considerations that contributed to Hannibal's early victories in Italy at the Battles of Trebia, Lake Trasimene, and Cannae. Click here to view this event.
Wednesday, December 17 • 8 p.m. • JCCGW
Elizabeth Bloch-Smith | Jewish Theological Seminary
Kathe Schwartzberg Memorial Lecture
The biblical account of the Ammonites' war with Israel invokes as the casus belli earlier entanglements with the Moabites and Amorites. This text, considered misinformed or confused by biblical commentators, is clarified by archaeological evidence. Changing geo-politics, homonyms, and two cities with the same name conspired to conflate two time periods and historical contexts. The clarified text illustrates both Israel's combative relations with the neighboring kingdoms and the need to revise literary texts to explain contemporary events which fashion the history of Israel. Click here to view this event.
Sunday, January 11 • 7:30 p.m. • B'nai Israel Congregation
Eric Cline | George Washington University
Co-Presented by BASONOVA and hosted by B'nai Israel Congregation
During the Late Bronze Age the Mediterranean region hosted a complex international world in which Egyptians, Mycenaeans, Minoans, Hittites, Assyrians, Babylonians, Cypriots, and Canaanites all interacted, creating a cosmopolitan and globalized world-system. This internationalism may have contributed to the apocalyptic disaster that ended the Bronze Age. After centuries of cultural and technological evolution, the international world of large empires and small kingdoms came to a dramatic halt. With their end came the world's first recorded Dark Ages.
With their end also came opportunities for new peoples to establish themselves, including the Israelites. Israelites benefitted by the Egyptians withdrawal from Canaan and both this Egyptian retrenchment and subsequent power vacuum provided the Israelite peoples the space they needed to become a nation. Click here to view this event.
Thursday, February 12 • 8 p.m. • JCCGW
Garrett Fagan | Pennsylvania State University
In 701 BCE the Assyrian King Sennacherib launched a campaign into ancient Judaea. The attacks on the Judaean strongholds of Lachish and Jerusalem are especially well documented, since there survive both Assyrian and Jewish written accounts of these events, as well as iconographic and archaeological evidence for the siege of Lachish in particular. This illustrated lecture explores this evidence and reconstructs the likely sequence of events. Click here to view this event.
Thursday, April 23 • 8 pm • JCCGW
Jacob Lauinger | Johns Hopkins University
The Neo-Assyrians created an empire after which succeeding ancient empires modeled themselves, such as that of Nebuchadnezzar of Babylon or Cyrus and Darius of Persia. The most famous – or infamous – means by which Assyria expanded its territory and maintained control is evoked by the memorable phrase, "calculated frightfulness." The Assyrians may have done a cost/benefit analysis and determined that it was in their best interest to make a horrific example of one opponent if this violence would induce other adversaries to lay down their arms without a fight. Other scholars hold instead that Assyrians regarded their extreme violence as morally justified, as their victories were triumphant proof of their own goodness over the evil of their enemies – a world view that is to our eyes perverse but unfortunately still recognizable in parts of the modern world. Click here to view this event.
Wednesday, May 20 • 8 pm • JCCGW
Christopher Rollston | George Washington University
During the long history of the ancient Near East, the assassination of kings, queens, princes, and princesses happened.  During some periods it was rare, and during some periods, it was very common.  This lecture will focus on some of the most interesting and important royal assassinations in the ancient world, including those in ancient Israel and Judah. Click here to view this event.